Digital building directories
Enhance your visitors' experience with modern digital building directories
Spectracolor provides state-of-the-art digital tenant directories, lobby directories and digital physician directories that give property managers the ability to maintain tenant's listings, show meeting times, daily events and more.
List tenants along relevant information such as suite numbers, logo or just an industry icon.
Manage your building directories via a web portal.
In the event that your facilities can't provide Internet access, Spectracolor direct wireless connectivity allows users with a mobile device (phone, tablet or laptop) to update the directories in the vicinity of the directories. 
Floor Plans & Building Maps
Display floor plans or building maps in 2D or 3D.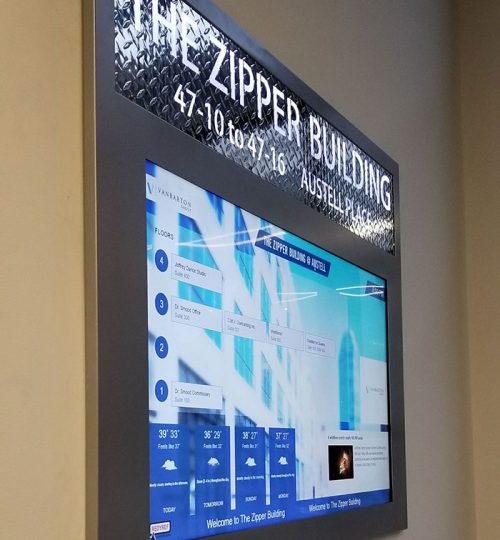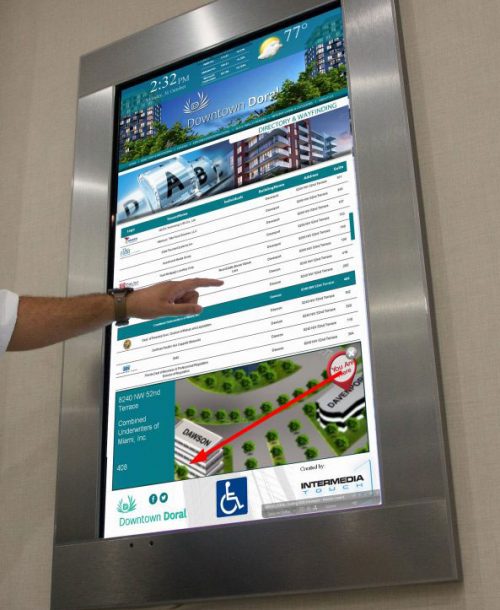 Post leasing information, available units and tenants that are away on vacations.
Generate Extra Revenues with Ads
Sell ad space to tenants or third parties to generate extra revenues.
In of an emergency, quickly put the screen in emergency mode to display only relevant information.
 Display the same information in different languages.
Display building directories in either landscape or portrait orientation.