Digital Signage for public Communications
Enhance communication effectiveness, employee engagement and customer experience with Spectracolor's Digital Signage Solutions
Spectracolor's stunning, dynamic and reliable digital signage solutions give you the ability to consistently and effectively communicate with your employees and customers regardless of office size or number of locations.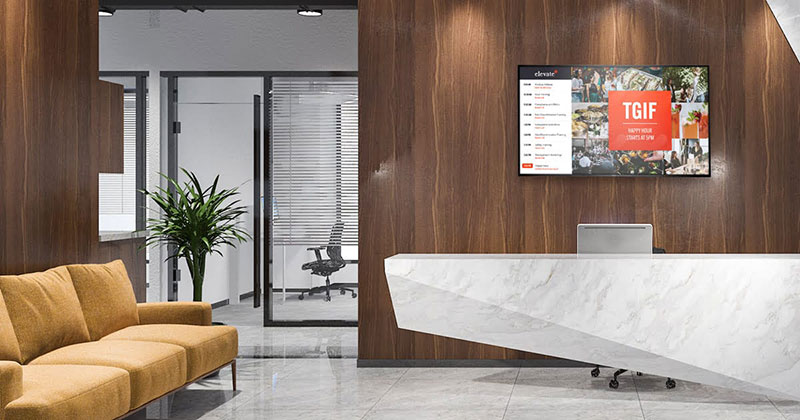 Ensure a safe working environment by reinforcing safety procedures and rules.
Display information from the HR department such as new positions, referral compensation programs, upcoming events, employee recognition and much more.
Modernize the look of any reception area or presentation center. Welcome your guests and showcase new products or services in a visually dramatic fashion.
Improve employee morale by recognizing and sharing their achievements.
Display your own channel of news to reach your audience and avoid the clutter of email.
Digital building directories
Upgrade your building's static directory with a modern digital directory that is highly engaging and visible
Control 1 or 1000s of menu boards from a single location. Update prices, images, videos, templates from our web portal.