Architectural and design firms
Spectracolor is a leading full-service provider of modern digital signage solutions for architectural and design firms across Mena region. We provide a wide array of digital signage options that will satisfy any design criteria and technical specifications. Our stunning digital displays allow you to transform your clients' space while ensuring maximum functionality.
Benefits of Digital Signage Solutions
Access To Design Documents
Gain access to design documents including cut sheets and mechanical drawings that allow you to easily incorporate our digital displays in your architecture proposals.
Full-Service Provider of Digital Signage Solutions
Spectracolor is a one-stop shop for your clients' digital signage needs. We offer top quality digital displays, custom content designs, easy-to-use software, seamless installations and dedicated tech support.
Multiple Sizes, Shapes and Curvatures
Spectracolor's digital displays come in all sizes, shapes and curvatures, giving you maximum flexibility when incorporating digital signage into your designs.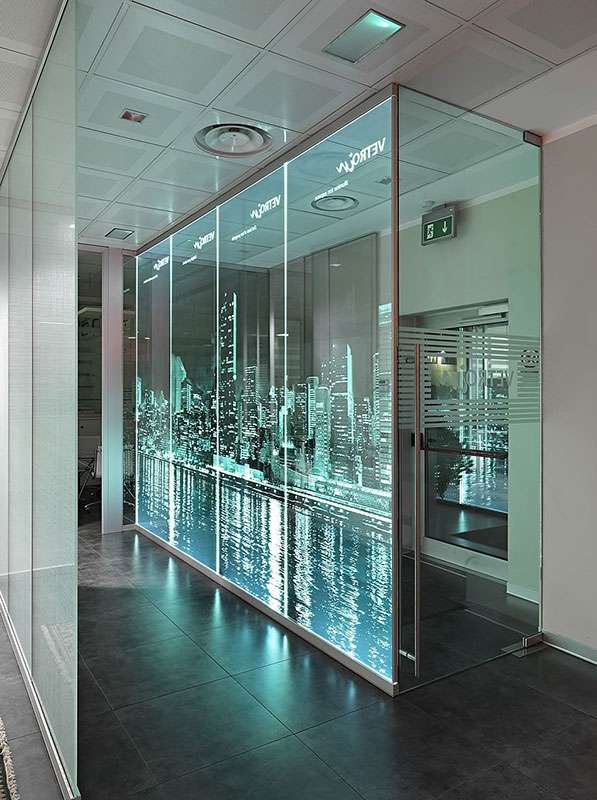 Highly Reliable Hardware and Software
Spectracolor's digital displays are top quality commercial-grade screens, ensuring outstanding performance for your clients. Our highly reliable media player and software are designed for 24/7 operation. 
Instant Updates From Any Device and Location
Remotely manage digital signage content by using Spectracolor's easy-to-use web portal from any device and any location. Content updates can be published instantly. 
Immediately modernize your client's property with Spectracolor's modern, eye-catching digital signage. With best-in-class picture quality, our digital displays are always vibrant, crisp and easy to read.